Swap Meet - 19 May 2019
The Capital Rodders General Metal Recyclers 9th annual Horsepower Display and Swap Meet is on 9am-2pm Sunday 19 May at the Trenthan Racecourse, Upper Hutt. This event is always popular with a great variety of vehicles and horsepower on display, awesome car parts stalls, auto memorabilia and many happy customers.
Special thanks to our sponsor General Metal Recyclers.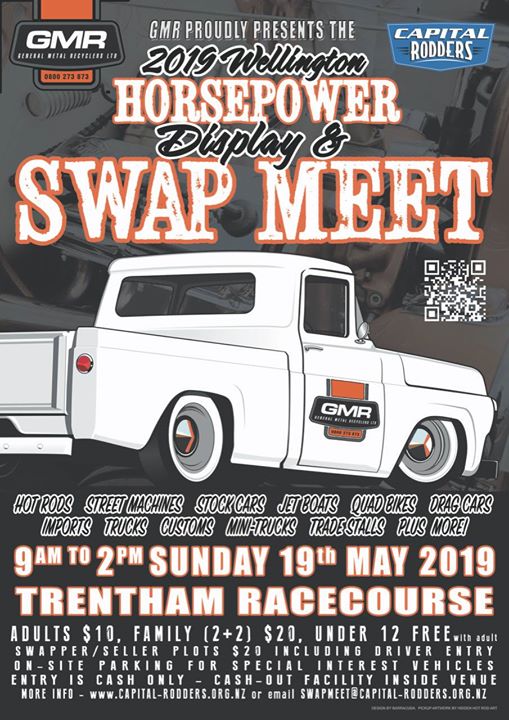 Guide Dog Fun Run...
Our 14th annual guide dogs fun run was held on 9 September 2018. Thanks to everyone that supported the event.
So far we have raised $22,800 for the Blind Foundation over the years we have been running this succesful event
Thanks again to all our sponsors.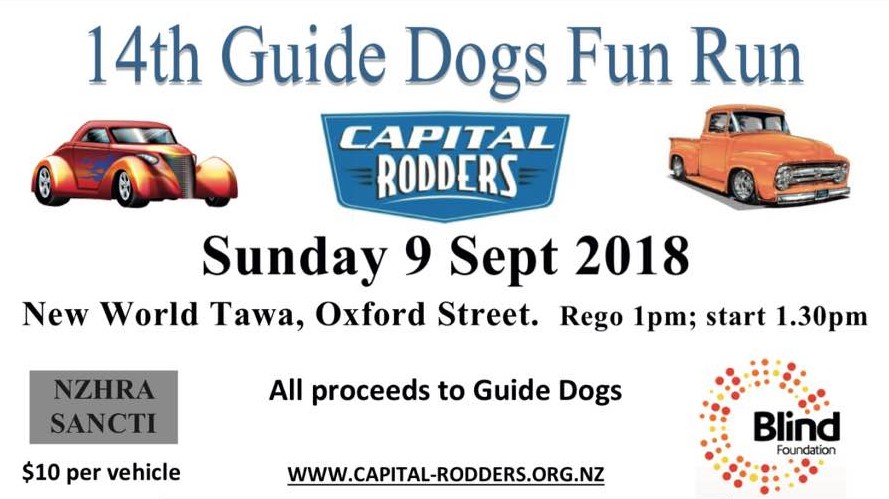 © Capital Rodders Inc. All rights reserved.