Capital Rodders hot rod club is based in Wellington, New Zealand. It is one of the oldest, largest and most active hot rod clubs in Wellington. With a wide variety of vehicles, from rat rods to drag cars, street or strip, old or new, budget rods to award winning hot rods, we have it all and our club members are pretty active in the rodding scene, often getting best represented club at events.
We have club meetings on the last Tuesday of every month at our club rooms, right next to the boat ramp on Onepoto Road, Porirua. Meetings start at 7.30pm, but you may find members are there earlier to check out recent runs or drags on our big screen. If you are interested in joining, come along and introduce yourself even if you are still planning on building or buying a hot rod. For more information click here.
Check out the coming events calendar, which is updated about once a month. If you are from a rod club in the lower North Island area and would like your event posted on our page then just email the details to us.
follow us on facebook to get regular updates of what's going on.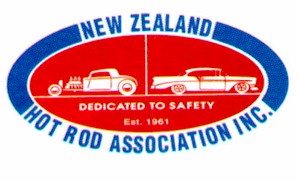 Capital Rodders is an Incorporated club affiliated to the New Zealand Hot Rod Association